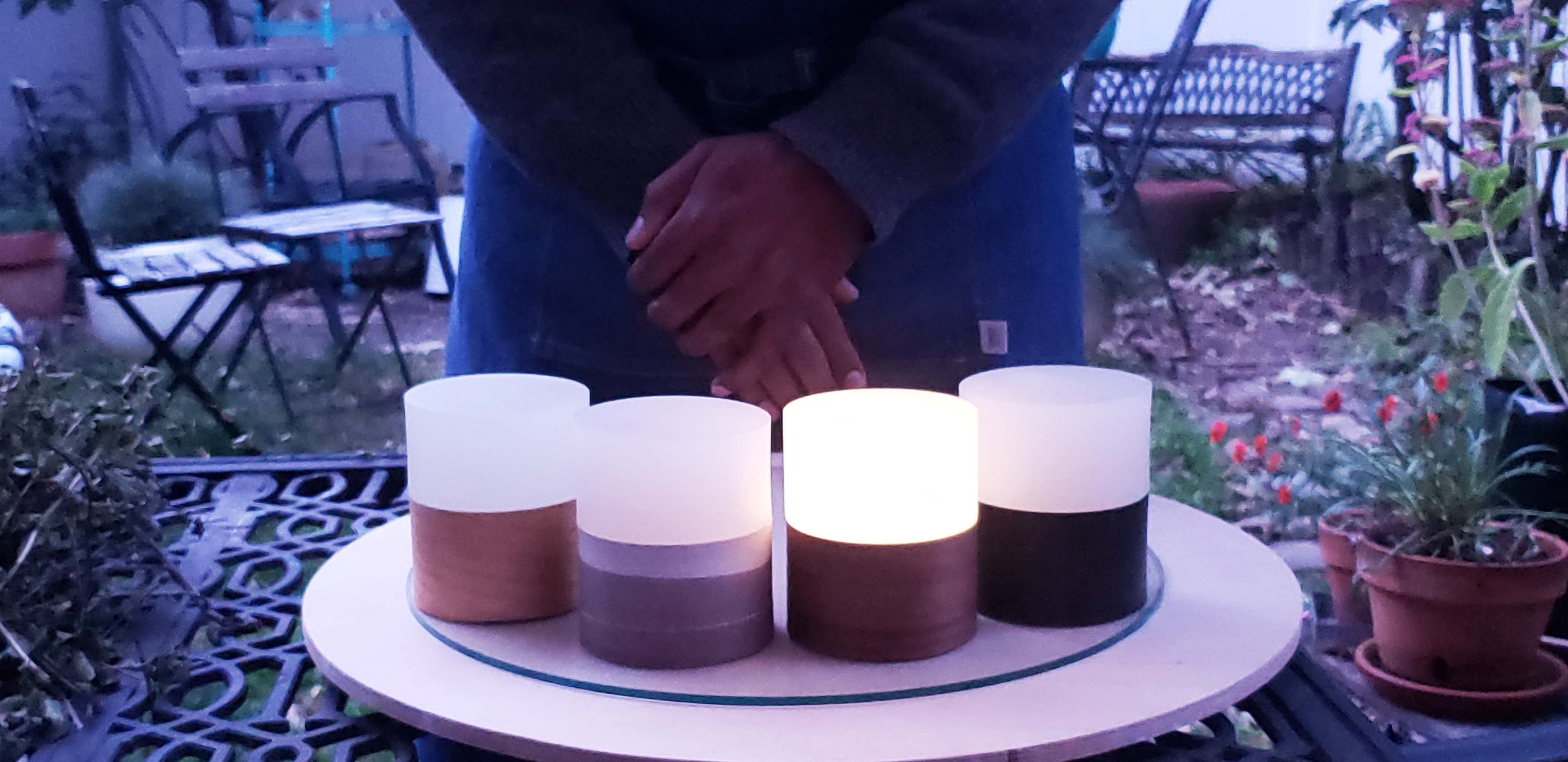 Introducing...Ola™. In designing Ola, I wanted a light that was both high tech and handmade. The design process incorporated digital manufacturing via 3d printing, as well as more traditional techniques such as casting and hand lamination. Ola is cordless and can be charged via a wireless charger (included with light).  The dimming feature for Ola is more analog in nature - simply rotate the shade to your desired effect. The base of Ola is offered in a variety of handmade designs making Ola truly a light as unique as the moments in your life.
©
High-tech Meets Handmade:
Ola is developed in-house via a unique blend of high tech and handmade processes. 3d printing is used to build the internal components that house Ola's electronics. Externally, Ola's base and shade are made by hand using traditional techniques including casting, colour & materials mixing and hand lamination. As a result, no two Olas are the same.