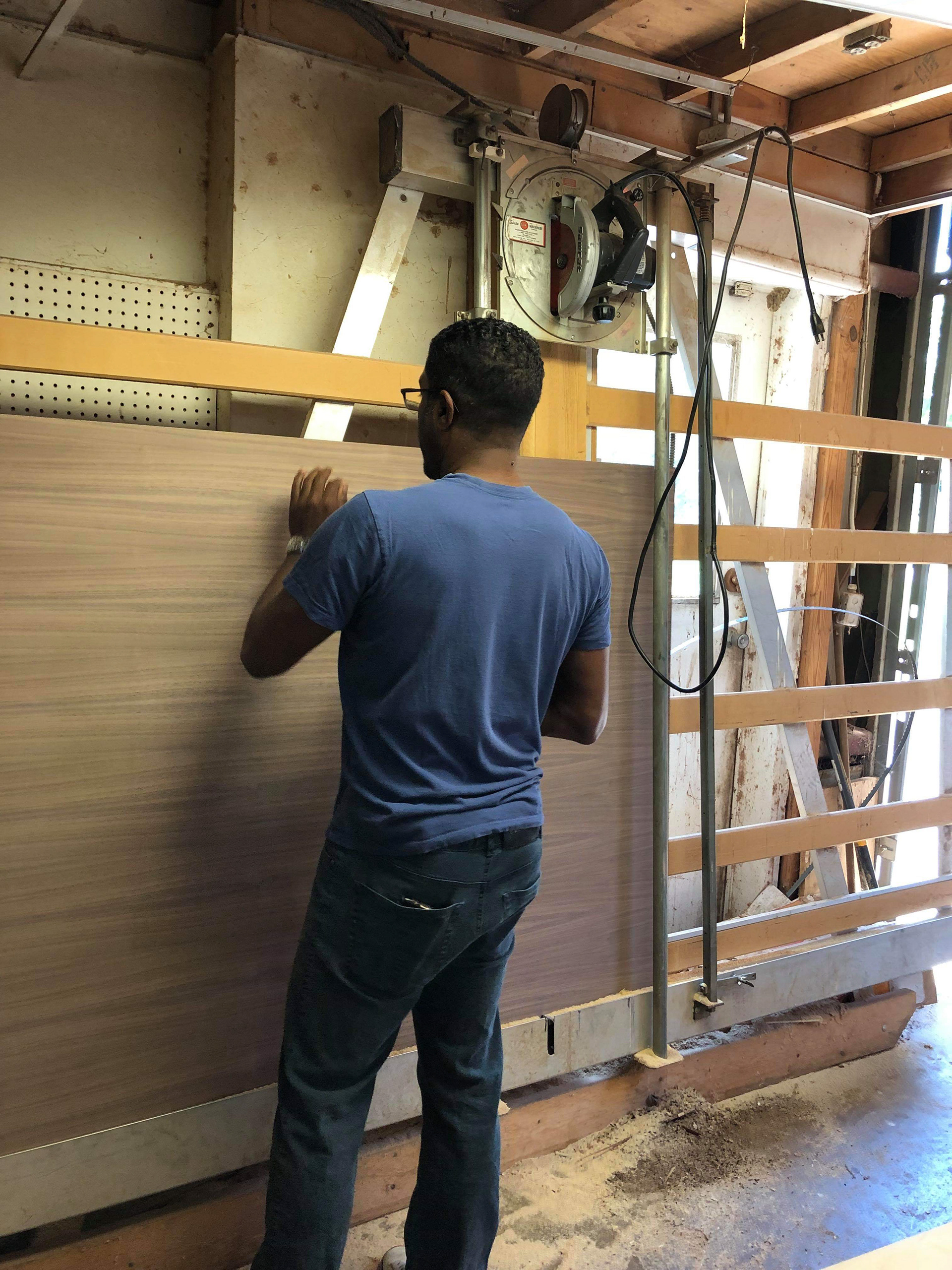 "For me - art, design and all that fall in between - are part of the human experience. It's the exploration of the human experience that drives my creative practice. Sometimes this means problem solving. At other times this means expressing or amplifying an idea. Ultimately, it is my goal to create products or experiences that elevate our sense of self and our communities."
I'm a Canadian designer and artist based in Brooklyn, NY. My practice reflects my interests and cuts across a wide creative spectrum - from art and collectible design to humanitarian and consumer products. At every opportunity, I try to bring my own hand to my work, keeping a human-centered approach as the focus. Over the last few years, I've been fortunate enough to have my work shown at the

Museum of Modern Art

,

Design Miami

and most recently,

WantedDesign Manhattan

. 
Before joining the teams at UNICEF, my design practice flowed through my first company,
Planetyou
.
Over the course of fourteen years, Planetyou worked with clients such as
Save the Children
and
Plan International;
released a number of innovative products including an
e-tutoring platform called Mindsync
;
and was a finalist for the
MacArthur Digital Media and Learning Competition
(conceptualizing the future of learning labs). 
The seeds of my design career were sewn as a senior associate at IDEO as a researcher in the medical practice. That experience helped establish a strong foundation in human-centered design that I've carried throughout my creative career. 
If you'd like to learn more, chat about an idea you are developing, or discuss how we might work together on your next project, please don't hesitate to contact me. 
Achievements
WantedDesign Launch Pad (2022) - Laguna Table: 
A staple in the US, Launch Pad at WantedDesign Manhattan presented with media partner Design Milk, is an outstanding international platform for emerging designers that introduces new concepts and showcases prototypes of furniture, home accessories, and lighting. It is the best place during NYCxDESIGN for manufacturers to meet new designers, discover fresh ideas and potential products to develop. Each of the two categories, Furniture/Home Accessories and Lighting, features international pre- selected design studios and independent designers.
Hue+man Design Competition (2021 Finalist): 
Sponsored by USM Modular Furniture and Joba Studio, this competition sought to spotlight designers of colour through funding and mentorship. My piece, 'My So-Called Digital Life' is on display at 2021 Design Miami. 
Museum of Modern Art (MOMA)
:
The Adolescent Kit for Expression and Innovation was featured in the Museum of Modern Art's (MOMA) 'Insecurities: Tracing Displacement and Shelter', an exhibit that explored the ways in which contemporary architecture and design have addressed notions of shelter in light of global refugee emergencies.
Spitzer School of Architecture
:
Design review panel member for candidates of the Zahn Innovation Prize. Guest speaker on the topic of designing for the humanitarian sector.
MacArthur Digital Media and Learning Competition
:
2010 Finalist; Conceptualizing the future of learning labs.
Education
B.Sc, Science, Technology and Society (STS)
MA, Curriculum Studies and Teacher Education
Athletics
I've trained as a competitive athlete in track and field for most of my life. As a kid, I represented Canada in the under-20 and under-23 age-groups. This led to the collegiate level where I competed for Stanford University. By the time I retired, I had medalled at the Canadian Championships and competed in six Olympic Trials. My retirement didn't last long however as I now compete as a Masters athlete. I guess old habits die hard!